Love Expelling Hate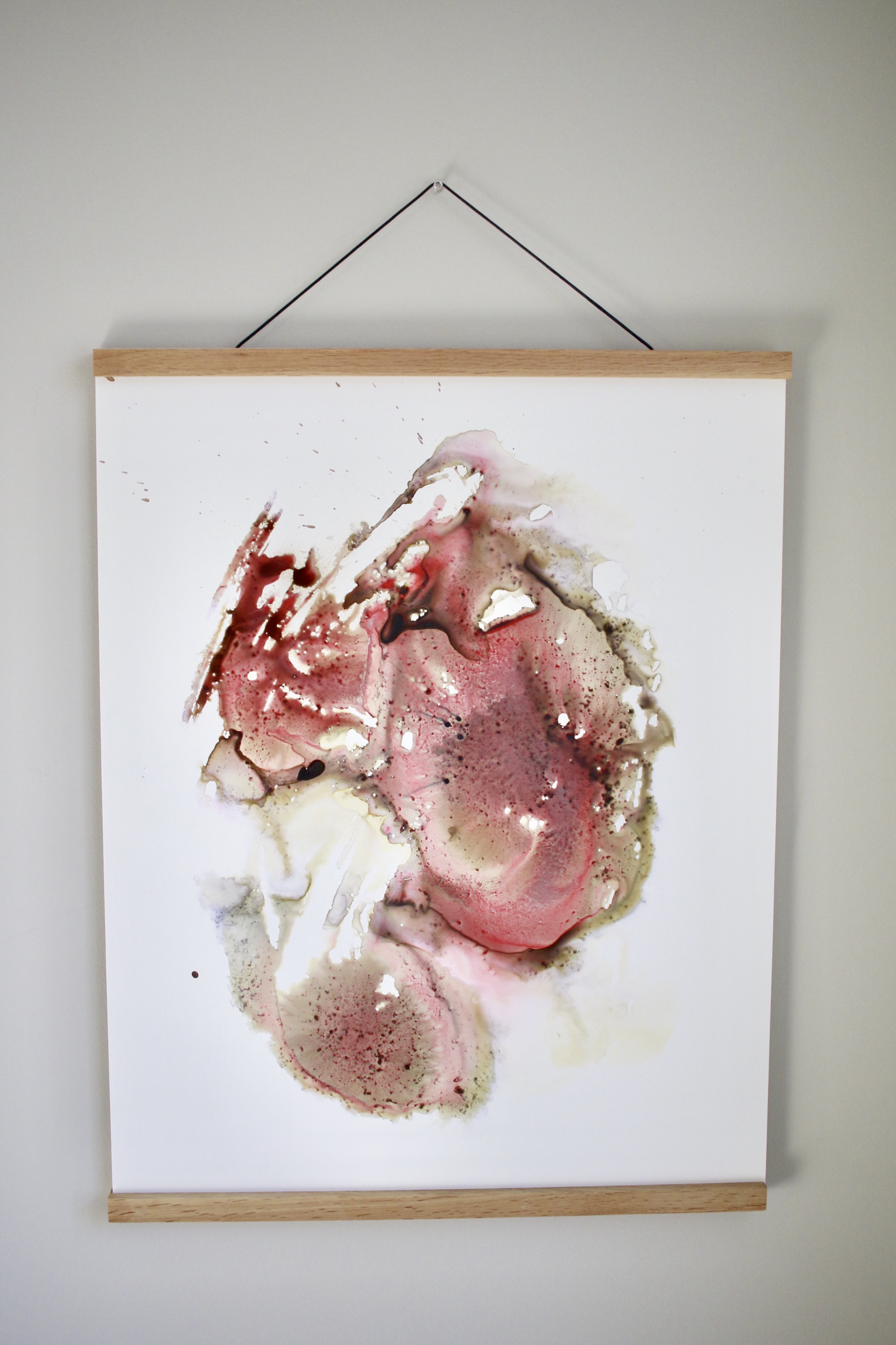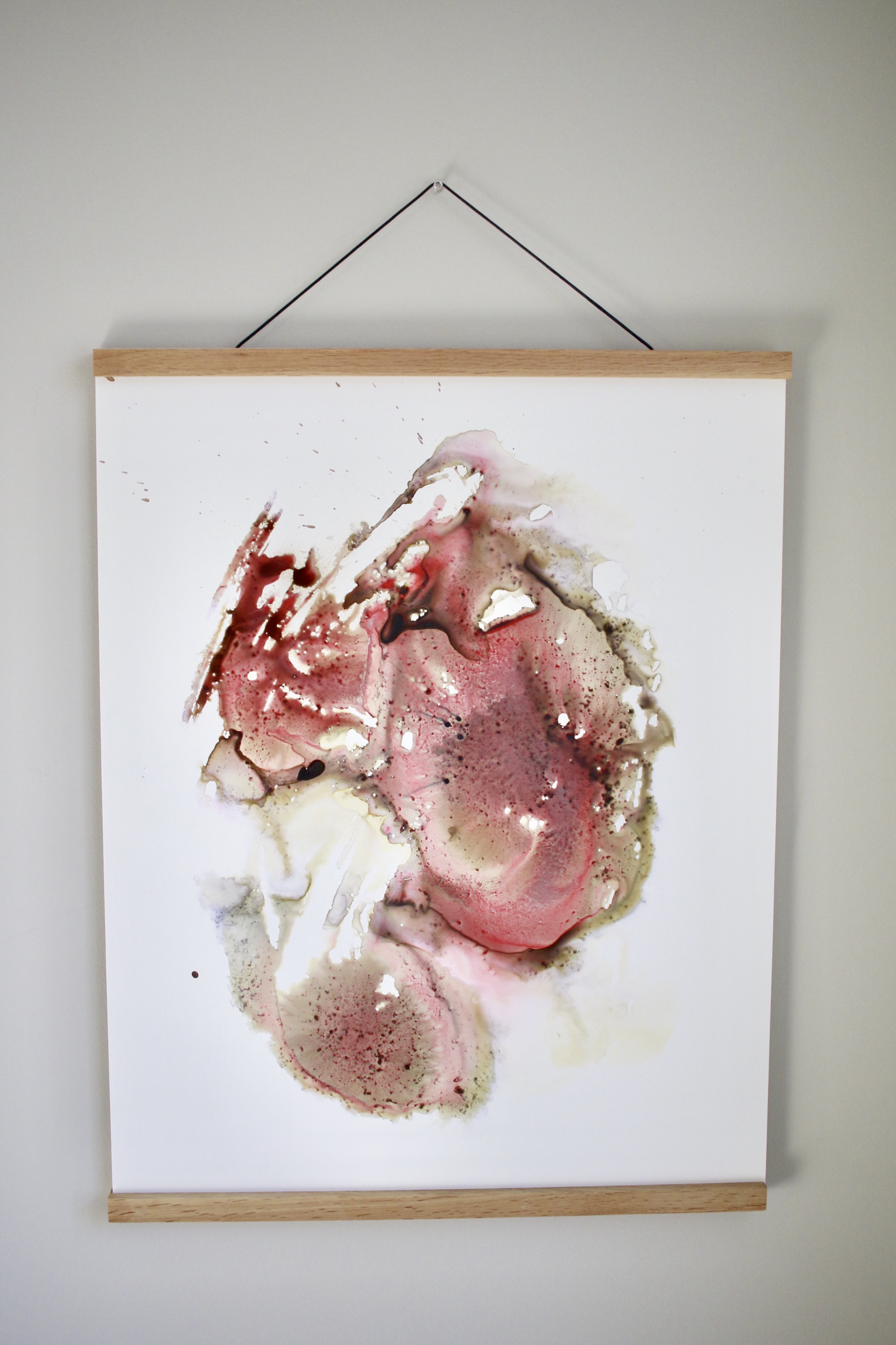 Love Expelling Hate
"LOVE EXPELLING HATE" named by @shonquistador by his xray vision into the heart of this painting to see a more fitting title (what I had previously christened "Wallflower"). It honestly speaks more truth about the space I'm in and was in painting this piece. I have spent enormous amounts of energy in my life hating parts of myself, hoping I can beat them away. Some big realizations have come through lately that has expelled some of that self-hate : loving my body & its fluctuations, loving some Sarah who has been hurt deeply in the past. Even loving my terrifying, disturbing dreams.
20 x 26 inches, acrylic ink on yupo paper. Created late December 31, 2018.
Painting does not include poster rails for hanging. Original signature on back.